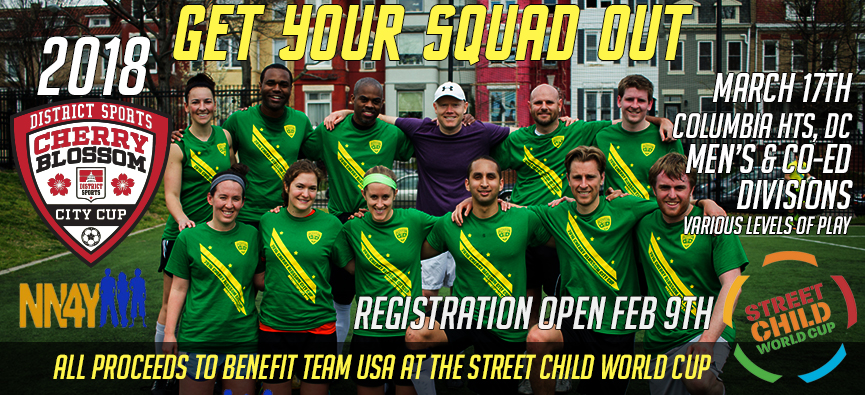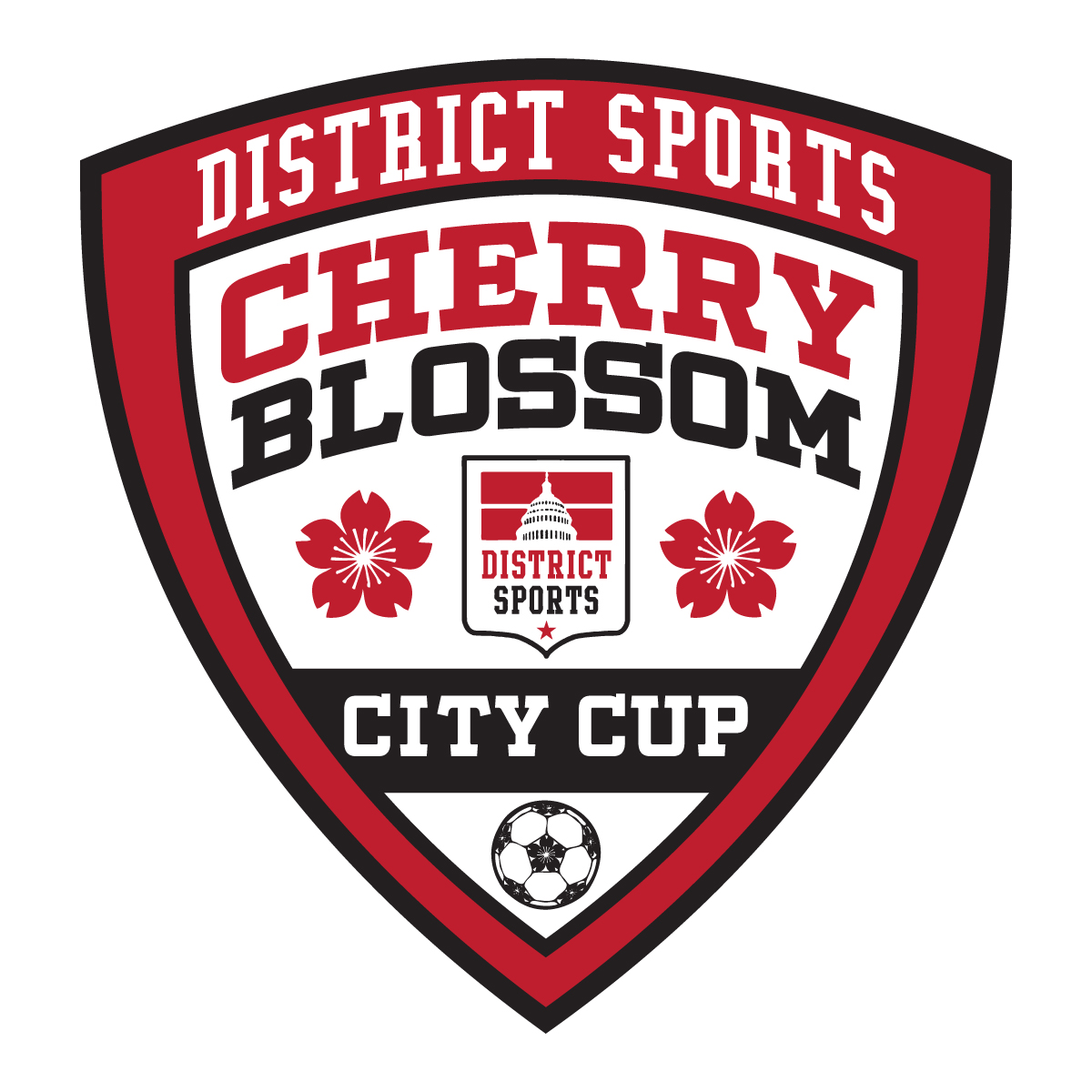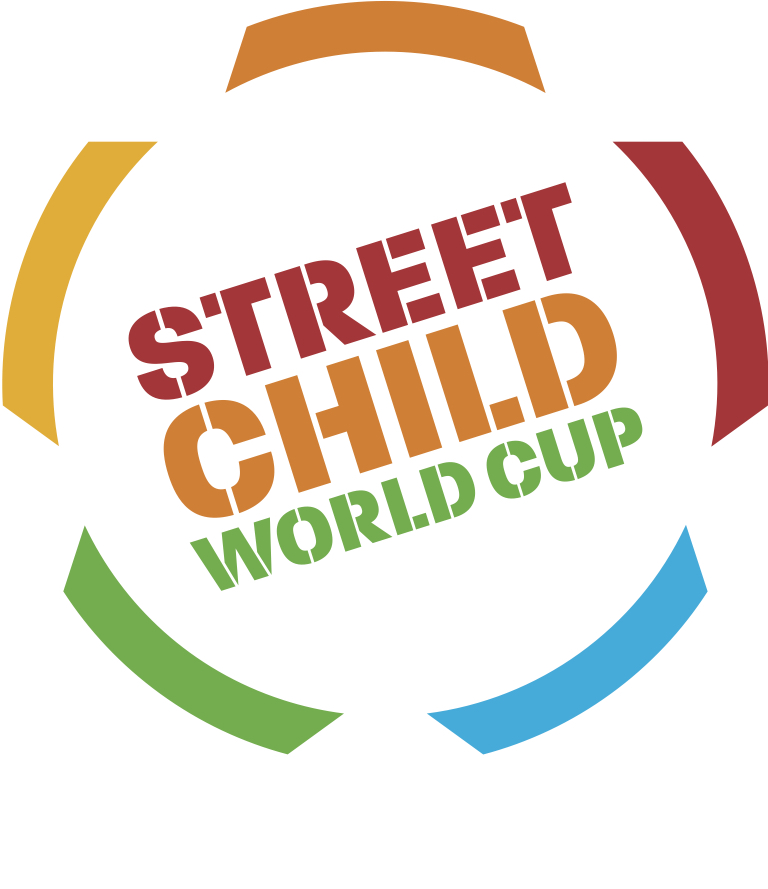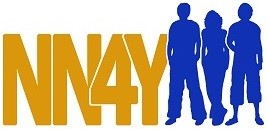 The Cherry Blossom City Cup is District Sports' Annual Spring Charitable Soccer Tournament
Funds raised will go towards sending a group of DC girls to the Street Child World Cup in Moscow this summer.
Tournament Info
Game Date - March 17, 2018
Registration Opens - February 9, 2018
Games Schedules - TBD
Locations - Bell High School, Cardozo High School,  Tubman Elementary School
Format - 7v7 Men's & CoEd divisions split between skill levels. Levels include  Men's Competitive/Intermediate & Coed Competitive/Intermediate and Just-For-Fun. Teams in coed divisions must play with a minimum of 2 women on the field at all times.
Cost - Team Fee $525 per team. Don't have a team? Join as an individual for $40 and we'll find you a spot!
Full day of soccer action, event t-shirt for everyone, tons of great prizes and free beer post game.
All funds raised will go towards the National Network for Youth who will be taking the team to Moscow this summer.
**Divisions **
For the purposes of ensuring a good experience for all, group level will be defined in the following manner. When selecting your group we ask that you follow these guidelines:
Competitive: Teams have a significant number of former college players (or equivalent level) and people who regularly play soccer in competitive local leagues.
Intermediate: Teams have multiple players with high school level experience (or equivalent) and people who play in local recreational leagues.
Just for fun: Group of players who is mostly joining for a day of recreation and exercise. Some people may have played organized soccer but the main goal is fun. Perfect for newer players or those returning to the game after time away.
** Free agents**
Free agents will be placed on teams with other free agents or on teams who indicate they need additional players. If you have a friend who you'd like to play with please indicate that during registration.  Also, please be refer to the definitions provided in the division section above when choosing your level.
Hit us up with any questions at info@districtsports.com